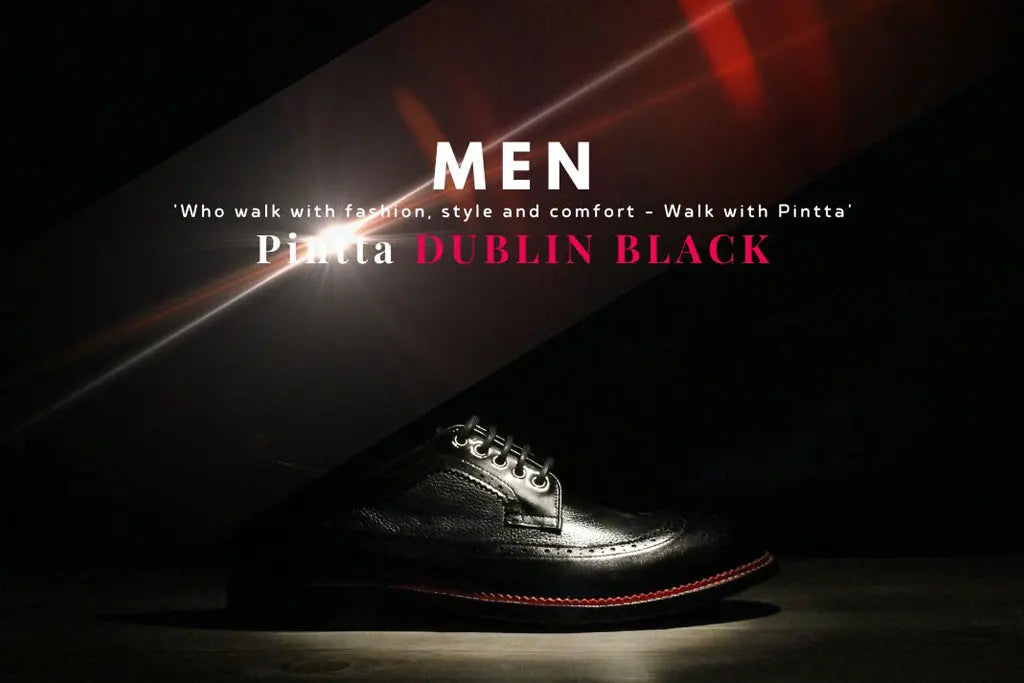 European art shoes
European art shoes : find out more about this incredible trend
Hello guys! Have you ever stopped to think about how a simple pair of shoes can say so much about the history and culture of a place? Thinking about that, we decided to share with you a little bit about the art of European shoes. Come with us on this trip to the old continent!


Art in every step : Paris
Let's start with the city of light, Paris. It's hard to think about fashion and not remember of this magnificent city isn't? Yes, the Parisians have an unique talent for shoe making, Every piece brings a mix of sophistication, style and innovation. Leather shoes with unique details, creative heels and thorough ornaments… Ahh Paris, enchanté!
The Italians knows how to do it
Now let's go to the boot of Europe, Italy. The italian artisans know how to give life to a shoe like no one else. Mixing traditional techniques with first class materials, they create styles that go from the modern to the classic. Who doesn't like a beautiful, comfortable and elegant Italian shoe?
The vibrance of the european art shoes : Spain
Following our trip we got to Spain, famous for their flamenco shoes. So, they are an explosion of colors and emotion. The ornaments are a side attraction, they remind us of the happiness and energy of the spaniards. They produce shoes that dance, pulse and talk…
The british class
Our next stop is Great-Britain. Anyone who has heard about the classic british shoes, knows what we are talking about. Study, com timeless design , the carry the elegance and sobriety of the british style. Believe, they have the power to transform any look!
European art shoes : Pintta Shoes


Our last stop couldn't be any other : Portugal, more precisely Pintta Shoes. This brand, personal and unique, it's the realization of a passion of over two decades for fashion.
Before anything, the history of Pintta it 's the history of the owner and designer, Luís Contreiras. With years of experience in the fashion industry, as a model and consultant, Luís took his passion to the next level, meaning that every shoe at Pintta has his personal touch, since the drawing to the creation.
The creative process behind every shoe involves the meticulous choice of materials, colors, textures, soles and applications. In other words, everything it's personally chosen by Luís. It's not just about design, in the production process, Pintta Values the local labor that has, doubtless, experience in the artisanal market of shoes, it's a way of valuing and praising what it's portuguese.
But what, exactly, makes every shoe at Pintta unique? For Luís it's the complete surrender to each step of the process. This makes every show unique and special. What started as a wish to make something unique for himself became the magnificent project that is Pintta.
If you are looking for a shoe that combines tradition, art and modernity, Pintta Shoes it's the perfect brand to choose. behind every piece there is a history, a passion and a secret… The secret of Luís Contreiras.
Conclusion
We have come to the end of our trip through the art of European shoes. From France to Itay, passing through Spain , England and Portugal, each country brings a rich and unique artistic expression to their shoes. We hope you enjoyed this journey just as much as we did. See you soon!
Extra tip 
Dear reader, we leave you with an extra tip : Always remember that shoes are not just an adjunct to your look, but a truthful art expression. Every show, every brand, every style, carries a history, a purpose, a piece of a place's personality and culture.
Did you know that shoes can be a way of communication?  They can say alot about who we are, what we value and even our humor. That's why we have so many options to choose from.
When putting on a shoe, you're dressing a piece of art and history, you are choosing to make part of a bigger narrative that transcends generations and borders. In the end, who doesn't enjoy having a bit of European art in their feet?
What about giving our shoes a new look? Appreciating every detail, every sewing, every material, understanding the labor and care that is put in the shoe creation. Next time you put a shoe on, remember that you are not just getting ready for the day, you are also a canvas for a piece of art.
Just like that, we carry a bit of Europe in us at every step we take
See you next time!